100% Wisconsin‐Approved Snowmobile Safety Course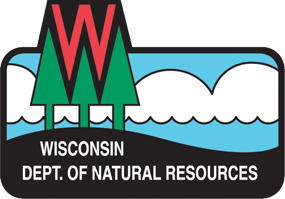 A course on safe and responsible Snowmobile operation approved by the Wisconsin Department of Natural Resources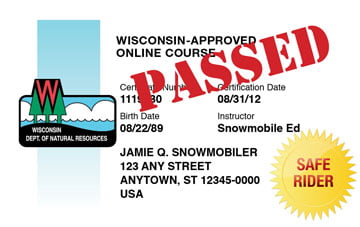 Lifetime Card
Wisconsin-Approved Snowmobile Course
The Wisconsin Snowmobile Ed Course is approved and accepted by the Wisconsin Department of Natural Resources.
What's Included in an Approved Course
A wide variety of topics are included in this Wisconsin course.
The basics of safe Snowmobile operation
Responsibilities of snowmobile operators to others and the environment
General information on preparing for the unexpected
The educational content in this course can help you enjoy snowmobiling safely and with less impact on the environment.
The Purpose of the Course
Snowmobile riding can be a fun, recreational pastime, but a snowmobile is only as safe as the person operating it.
Snowmobile safety education prevents accidents and saves lives. Whether or not your state or province requires it, all snowmobile operators have a responsibility to learn about proper and safe operation before hitting the snow.
Whether or not you are required to have snowmobile education in Wisconsin, the key to safe operation is knowing your snowmobile and using good judgment.
In addition to covering snowmobile safety, this Wisconsin Snowmobile Ed Course will help you develop the proper respect for your fellow snowmobile operators and the environment.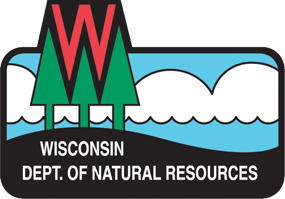 Wisconsin Department of Natural Resources
101 S. Webster Street
P.O. Box 7921 Madison, WI 53707-7921
We're people, not robots.
Your Snowmobile Ed course comes with a dedicated customer service team made up of real people, not robots. We're here to provide assistance to you through all channels—phone, email, and chat.
We're available to help you:
Mon-Fri 8am to 8pm CST
Sat-Sun 8am to 5pm CST
1-800-830-2268 (toll free)